Do you like waking up in a strange world, not knowing what's going on and struggling for your survival from one minute to the next? Then you should take a look at Steam starting today: That's where the survival festival started.
True to the name, survival games are the main focus at the time. But you should not only expect discounts: According to Valve, there will also be demos for games that have not yet been released. So that you don't lose track, we'll tell you all the information about the big Survival Fest on Steam.
updated: August 01, 2022 at 7:45 p.m
What's new? Sale officially started, first recommendations added
If you are looking for a list of the best survival games on the PC, you will find it here:
Top Survival Games 2022:
These are the best survival games on PC
All information about the Steam Survival Fest 2022
When does Survival Fest 2022 start?
The Survival Fest kicked off on August 1, 2022 at 7:00 p.m. Since then you can find almost all current discounts and celebrations on Valve's overview page.
When does Survival Fest 2022 end?
The fight for survival on Steam ends on August 8, 2022, also at 7:00 p.m. So you only have one week to secure the corresponding offers.
Which games are discounted?
Unsurprisingly given the name: survival games. However, this does not only mean classic representatives such as Ark: Survival Evolved, but Valve's definition goes a little further. We present a few selected highlights:
Rust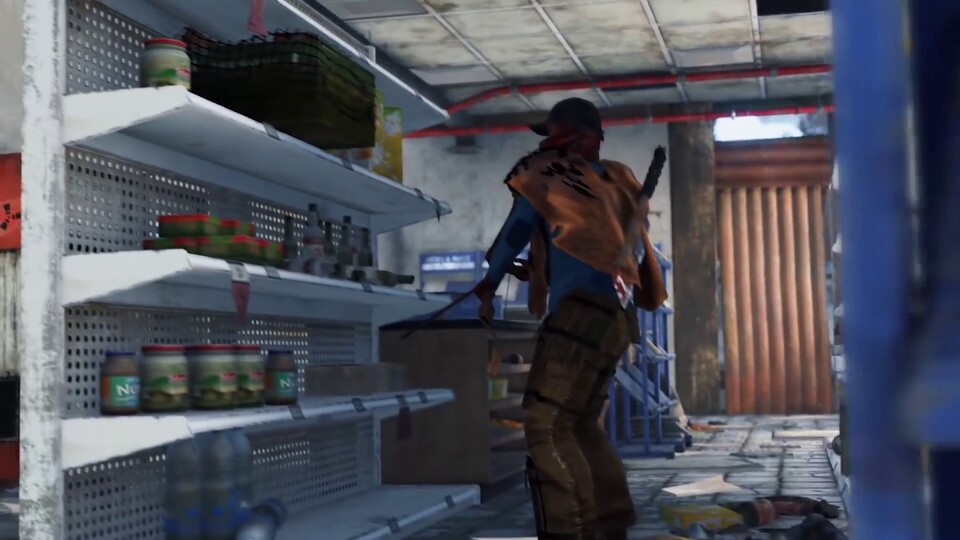 1:59



Rust introduces Softcore mode in the trailer
When it comes to survival games in general, the Rust name is a must. The game from the developer Facepunch Studios is one of the founders of the genre and provides everything you are looking for in this genre: you have to take care of your hunger and thirst, gradually put together your own equipment, build a base and much more more.
The focus here is on the PvP part. While there are individual PvE elements in Rust, these are more of an accessory. Instead, it's all about combat and, at times, intense roleplay on Rust's many online servers. If you feel like it, we can also support you with some tips for starting the game:
4,000 hours of Rust:

Our expert gives the ultimate beginner tips
In addition to Rust as a classic, there are even more offers:
Ark – Survival Evolved: Another genre classic that has been delighting players for years with its dinosaur scenario and extensive survival elements. (8 euros, reduced by 67 percent)
DayZ: After a rather bumpy early access course, the spin-off of the Arma series has now developed into a dignified representative of the genre and still delivers unforgettable adventures. (24 euros, reduced by 40 percent)
Subnautica: An underwater adventure that, unlike many other survival games, is purely a single player experience, but still focuses on the fight for survival. (15 euros, reduced by 50 percent)
Subnautica under test
Would you like some sea?
Ancestors – The Humankind Odyssey: The action-adventure tells about the evolution of human history and begins in Africa about ten million years ago. (16 euros, reduced by 60 percent)
Starbound: Sandbox RPG with randomly generated worlds, the look and feel of which is reminiscent of Terraria. However, you can travel to countless planets with your own spaceship. (3 euros, reduced by 75 percent)
State of Decay 2: What would survival be without zombies? Correct: Much less fun, which is why you get to deal with a lot of undead either alone or in co-op. (10 euros, reduced by 66 percent)
Timberborn: This growth strategy game is all about beavers who want to start their own colony and survive in inhospitable areas. (17 euros, reduced by 20 percent)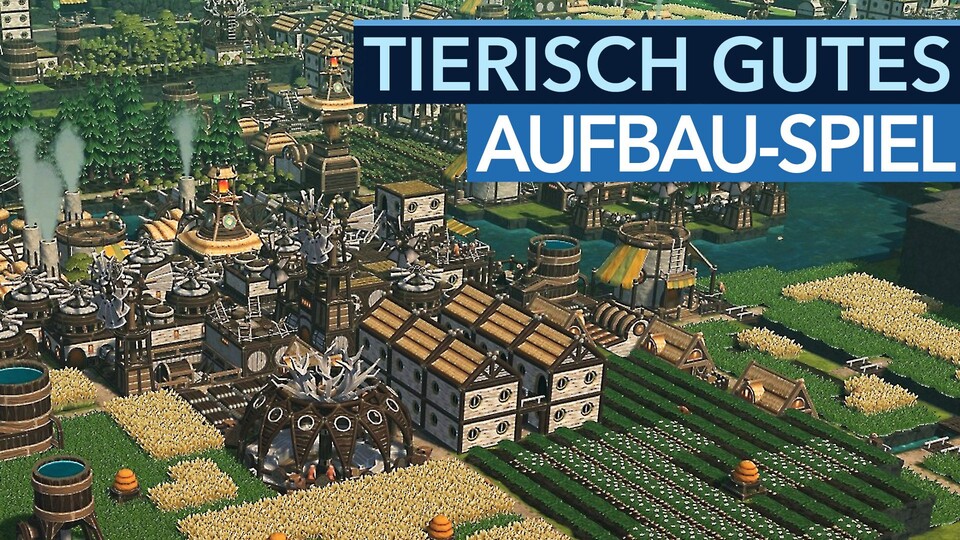 8:59



Timberborn-Preview – Already great city building with potential for more
Price comparison offers
Of course, our usual price comparison table should not be missing, so that you have a direct overview:
| game/store | Steam | GOG | humble | gamesplanet |
| --- | --- | --- | --- | --- |
| Rust | 19.99 euros | – | – | – |
| Ark: Survival Evolved | 8.24 euros | – | – | – |
| DayZ | 23.99 euros | – | – | – |
| subnautica | 14.99 euros | – | 29.99 euros | 26.99 euros |
| Timberborn | 16.79 euros | 20.99 euros | – | – |
| Ancestors: The Humankind Odyssey | 15.99 euros | 39.99 euros | 39.99 euros | 35.99 euros |
| star bound | 3.49 euros | 5.59 euros | 13.99 euros | – |
| State of Decay 2 | 10.19 euros | – | – | – |
If, by the way, you are still a complete beginner when it comes to survival, our genre expert can help you with a few valuable game tips:
more on the subject
7 powerful survival games perfect for beginners
Is there more than discounts?
Yes. According to Valve, there are also a few demos for current and upcoming survival games as part of the campaign week. You can find an overview of all demos on the Steam Survival page.
Do you already have experience with survival games or is Steam's Survival Fest a good start for you to gain a foothold in the genre? Is there an offer that particularly appeals to you? Please let us know what you think in the comments!
#Steam #Survival #Fest #started #find #information