In addition to the 10-inch Nokia T20, HMD Global is now positioning the 8-inch Nokia T10. The smaller of the two tablets will initially be launched in Germany, Austria and Switzerland with a focus on the B2B sector. A variant for private customers from 169 euros can already be found on the German Nokia website.
The T20 marked Nokia's return to the tablet market in October 2021. Now follows with the T10 a smaller model that uses the same platform over large areas. This also includes stock Android, which is available ex works in version 12.0 for the T10 and, like the larger model, comes with a two-year update promise. The manufacturer promises security updates for three years on a monthly basis.
8 inch display in 16:10 format
On the 8-inch LC display, the T10 shows 1,280 × 800 pixels at 60 Hz in 16:10 format. Areas of application are streaming or video calls, and the tablet can also add an additional display to the PC with the second screen function. For families, there's the Google Kids Space for age-appropriate apps, games, books, and videos that can be set and managed using Google's Link app. The T10 also offers stereo speakers.
Unisoc T606 with rather old Cortex cores
The technical basis with the Unisoc T606 largely corresponds to that of the Nokia T20, which uses the marginally faster Unisoc T610. The processor cores of the T606, which are no longer completely fresh, are each clocked lower, and the GPU is also one step smaller. Nokia offers the T10 for private customers with 32 GB or 64 GB of memory, which can be expanded using a microSD card. According to the manufacturer's German website, the tablet will be launched on July 27 at prices of 169 and 189.99 euros.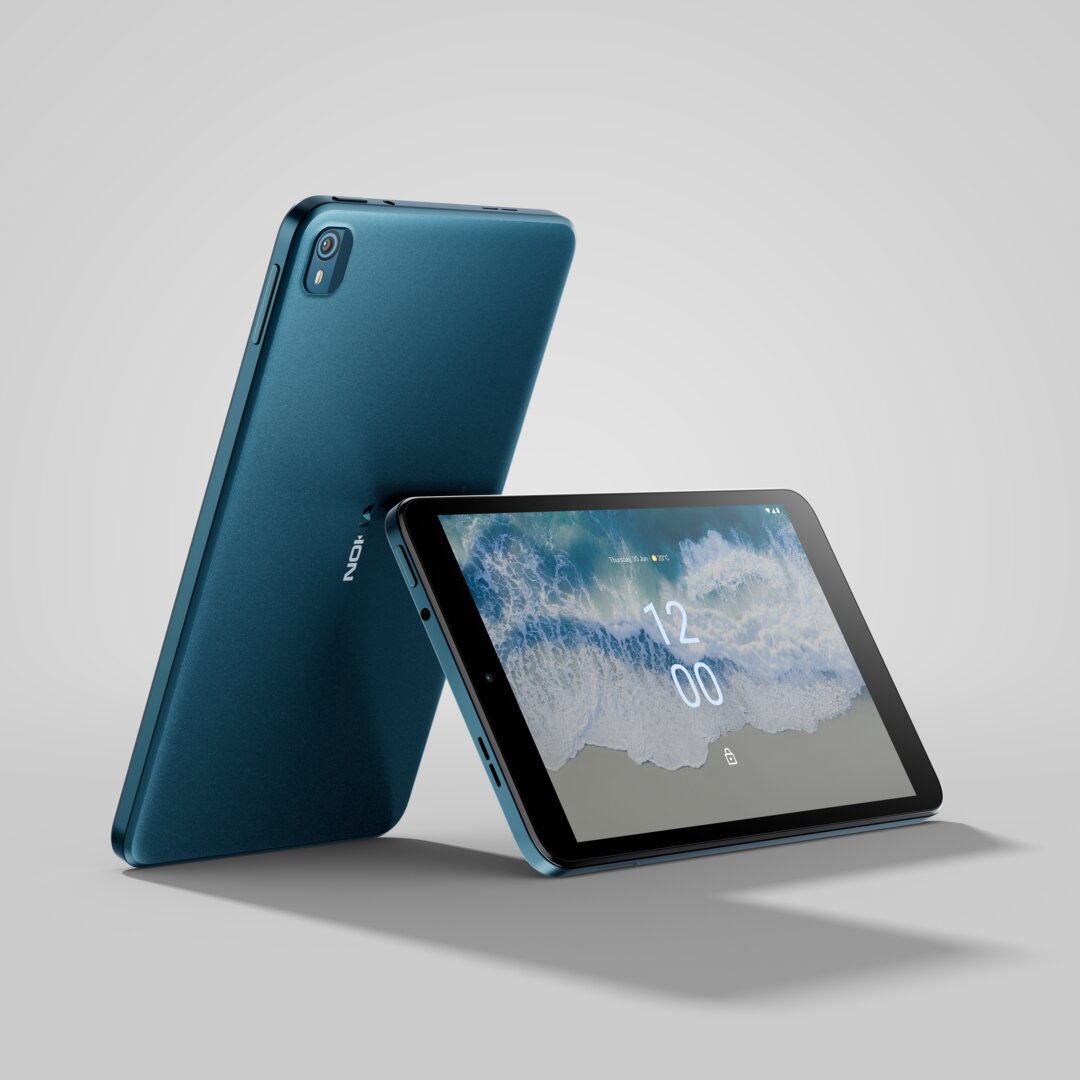 B2B variant with LTE
In the press release, which is explicitly available for Germany, Austria and Switzerland, HMD Global is addressing the B2B sector with the T10, but also speaks of a tablet "for the whole family". For the B2B market, there should be a WLAN model for 209 euros and an LTE variant for a curiously cheaper 189 euros.
#Nokia #T10 #HMD #Global #brings #small #8inch #tablet #euros