Logitech and Tencent have announced that they will jointly develop a portable game console in the style of Valve's Steam Deck or Nintendo's Switch, which will not focus on local game execution and installation, but will focus on cloud gaming.
Xbox Cloud Gaming and GeForce Now
The mobile handheld game console is scheduled to be launched later this year and will support the cloud services Xbox Cloud Gaming and Nvidia GeForce Now, among other things. In the announcement, Logitech also speaks of "multiple cloud gaming services', which should be supported. While Logitech is to bring in its experience in the gaming hardware sector, Tencent will incorporate its expertise in the software business.
The companies have not yet announced details or even pictures of the handheld, but it currently sounds as if no local installation of games on the device is possible. If so, they could be more mobile apps, which Tencent has plenty of experience with, while AAA game titles come from the cloud and need to be computed there. The handheld is therefore most likely ARM-based, like Nintendo's Switch, which relies on a Tegra SoC with ARM architecture from Nvidia, while Valve's Steam Deck uses a significantly more powerful Ryzen SoC from AMD.
More details will follow soon
Since a launch is planned for this year, further details about the cloud handheld from Logitech and Tencent should be announced in a few weeks. In addition to the hardware and the design, the price and the market launch are also interesting depending on the region. It is not yet clear that this will initially only be a start in China, but it cannot be completely ruled out at the moment.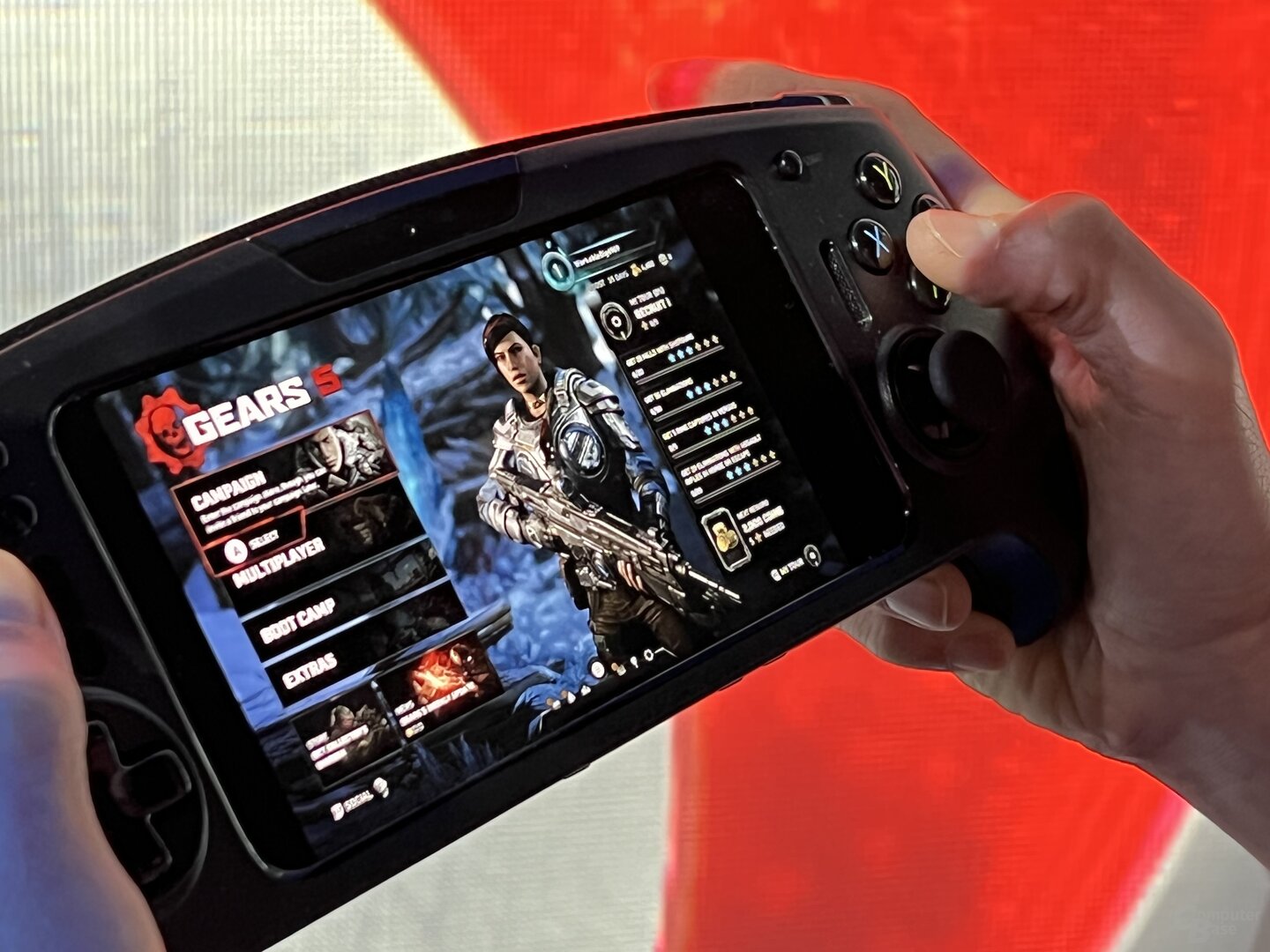 Also Qualcomm and Razer with ambitions
After Sega and Sony withdrew from the mobile game console business and left the market to Nintendo, the next aspirants after Valve are Logitech and Tencent. The Snapdragon G3x handheld, which started as a developer kit and can be seen in the pictures above, has been very quiet since the announcement of Qualcomm and Razer's Switch competitor, the Snapdragon G3x handheld.
#Steam #Deck #Switch #Logitech #Tencent #develop #game #consoles